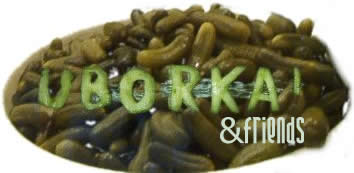 It's a while since we've done tea, isn't it? The teapot was a little dusty, and I had to hunt everywhere for that logo.
Today I am serving strong english tea, earl grey, and beer. The beer is only for Spengy, for whom I make an exception on the grounds that he's my cousin. Everyone else is having tea, even the americans. I can get away with this because Sue has already poured herself a coffee; the rest of you [Kate] must simply learn the Art of Drinking Tea.
With the tea, we have such delightful snacks as macaroons, provided by Mark; squashed fly biscuits, provided by Graybo; cheese & onion crisps, provided by S; apple & cinnamon cookies, provided by Stuart; cherry bakewells, from Gert; a twix from Mike; emma's honey-covered cashews; and the ultimate in delicious snackery goodness, a fine bar of very dark chocolate, brought along by qB.
Those skinflints who have not contributed anything to the feast may have tea, but should be aware that they risk being ostracised by the happy snackers. Headaches are no excuse, Paul; but I wouldn't expect anything else from that troublemaker Lyle.
I was going to run a little competition: My teen diaries are covered in random lyrics. I'm intrigued by this one, and can't find it on the net... Why does my colour black make me a lesser man? But Pete has already found it here. Smartarse.
Karen · Tuesday September 30, 2003 15:41